Joanna Blakelock
Joanna was made a Partner at KGW Family Law on 1st January 2017 and continues to work exclusively in Family Law. She has a breadth of experience which equips her to be able to deal with all matters in a constructive and tailored way, optimizing results for clients and offering sound and pragmatic advice for them and their wider family units to be able to find the most effective and efficient way forwards.
In her practice, Joanna advises on and covers all aspects of family law, including financial remedy proceedings, civil partnerships, issues arising in relation to child arrangements, cohabitation, and pre- and post- nuptial agreements. Joanna is also a qualified Mediator and regularly assists clients to find their own solutions to often highly entrenched and difficult family situations. She is praised by clients as "inspiring confidence", acting "tactfully and discreetly" and being "efficient and a pleasure to deal with".
Joanna manages her own case load and also provides invaluable assistance to Karin Walker on some cases to ensure that client costs are appropriately managed so that work which does not need to be undertaken by Karin can be dealt with at a more cost effective level.
Joanna regularly writes articles on issues relating to family law and is keen to train as a Collaborative Lawyer at the earliest opportunity to be able to offer a further service for her clients.
Joanna was a founding member of Resolution's National YRes Committee and sits on that Committee as Secretary. She is a member of Resolution's National Training and Learning Committee which is working on current projects to develop and support the Resolution Membership alongside the Solicitors Regulation Authority. She is also Chair of the Surrey YRes Committee and regularly organises networking and training events in the Surrey and Greater London area to provide an opportunity for like minded junior practitioners to come together and have a voice at the outset of their careers.
Joanna joined KGW Family Law at the commencement of that practice on 3rd January 2012 having completed her legal training at TWM Solicitors LLP. Joanna was admitted as a Solicitor in 2011. She undertook an LL.B Degree at the University of Law in Guildford (formerly the College of Law) and was awarded a distinction in her LPC year, having already successfully obtained a Geography BSc Degree at The University of Nottingham prior to that.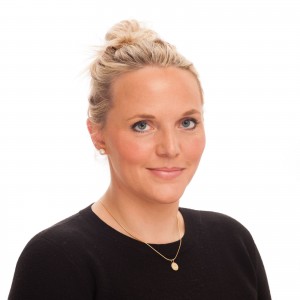 Contact Joanna Blakelock
01483 375 788
Your information is sent directly to a member of our team and is only used by us to get in contact with you regarding your request.